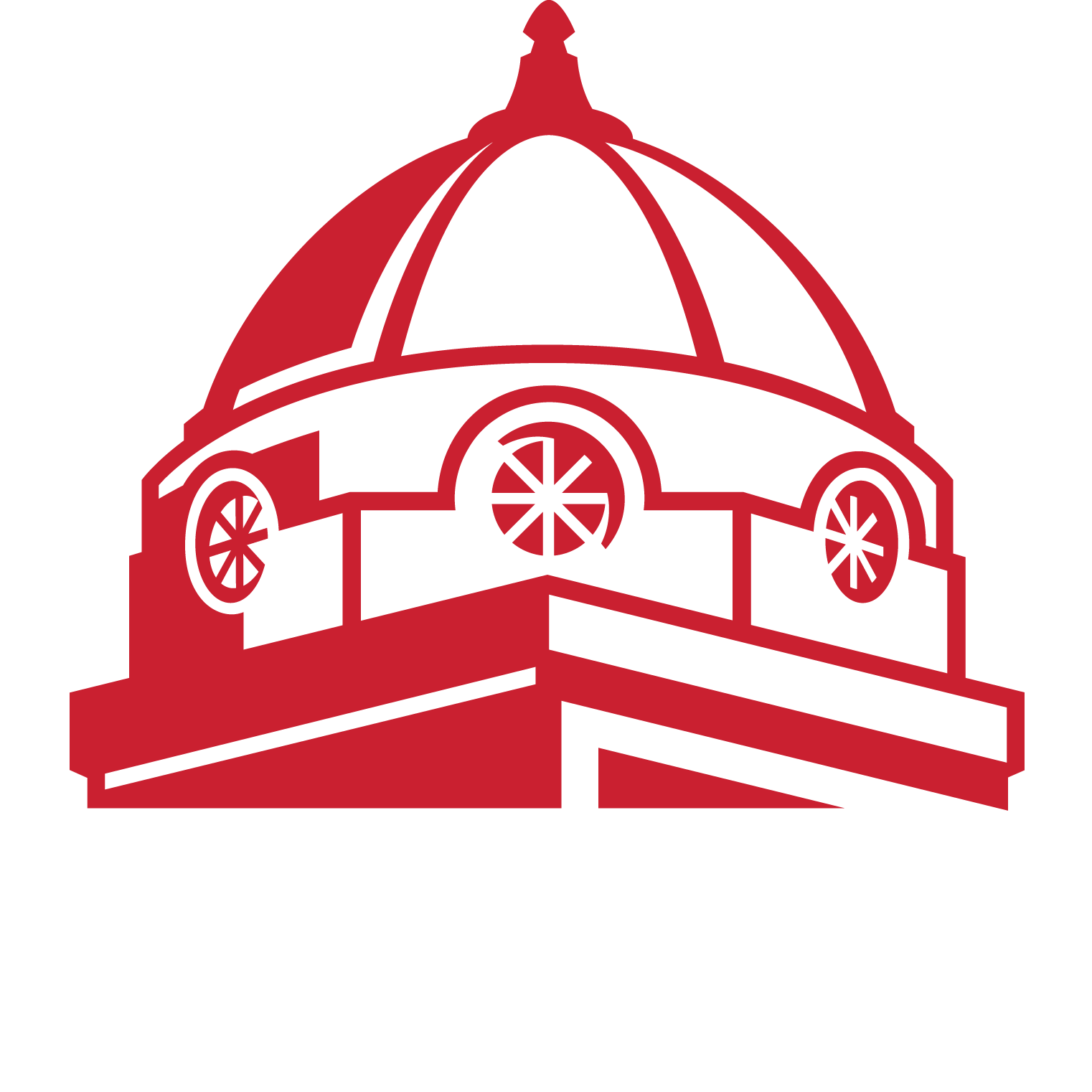 Clifford F. and Mary Kathryn Rudesill
Mary Kathryn "Ki" Litzelfelner was a Cape Girardeau native, graduating from Cape Central High School in 1939. She was a member of the National Honor Society and was both Art Club president and yearbook art editor during her senior year. She often spoke fondly of her art teacher there, Miss Edna Haman. Ki then attended SEMO, majoring in art. She paid her tuition by working at Bartels on Broadway in Cape, designing windows and store displays.
Clifford Rudesill met Ki during WWII, while he was a flight instructor at Harris Field (south of Cape). After a long distance romance while Cliff was flying transports over "the Hump", they married and started a family. Cliff was a salesman at various companies in the midwest during these years while Ki stayed home, raising their children, Gail and Mark. Ki also took more art classes when she could and continued painting.
Ki and Cliff were both very happy in 1968 when Cliff had the opportunity to join Cape's Riverside Lumber, allowing them to move back to their much loved Cape Girardeau. Cliff became president of Riverside Lumber and was very instrumental in developing various Cape subdivisions. He was also very active in Cape's economic development and played a role in the Show Me Center's location as part of SEMO's campus. He and Ki were often there supporting SEMO's basketball teams and attending other functions.
Ki worked at Riverside Lumber designing displays, painting signs, and laying out advertisements. She also continued with the fine arts, taking oil painting classes from Cleta Curtis. Ki painted dozens of portraits, landscapes and murals for family, friends and her church, Centenary Methodist.
Cliff and Ki supported higher education for their children and continued that support by setting up college funds for their grandchildren. Ki and Cliff always felt proud of Southeast Missouri State University, considering it a very important segment of Cape's community. Because of that attitude and their emphasis on the importance of higher education, they expressed an interest in setting up a SEMO Art Scholarship. Their children are now following through to set one up in their honor.